This post is also available in:

Melayu (Malay)

简体中文 (Chinese (Simplified))
Corporate Secretarial Services in Malaysia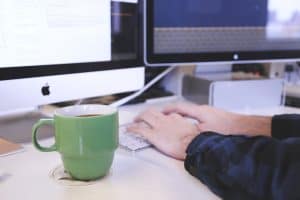 The importance of the Company Secretary has increased remarkably over the years. A company secretary is often neither part of "management" nor a member of the Board itself. In Malaysia, all companies registered and established in Malaysia are required to have at least one Company Secretary and the company secretary must be a resident in Malaysia and is a member of any one of the prescribed professional bodies or licensed by the SSM. Duties of a Corporate Secretary include being responsible for the efficient administration of a company, ensuring the integrity of the governance framework, ensuring compliance with statutory and regulatory requirements, as well as implementing decisions made by the Board of Directors.
Company Secretary Services
Sometimes, the company secretarial is mistakenly written off as simply maintaining and filing the documents, yet the company secretarial is important in the transparent disclosure of information to shareholders, investors, and regulatory bodies and effective compliance of corporations' laws. According to Companies Acts 1965 Section 139A (a) & (b), the following persons can be company secretary:
Chartered Accountant (He/she must be registered under Malaysian Institute of Accountants (MIA) )
Chartered Secretary (He/she must be registered under Malaysian Institute of Chartered Secretaries and Administrators (MAICSA) )
Licensed Secretary (He/she must be licensed by Company Commission of Malaysia to be company secretary)
Lawyer (He/she must be registered with Malaysian Bar, or relevant authorities)
In 3E Accounting, the company secretarial services are compliance with the Malaysia's Companies Act, 1965 and we are able to render responsive services under the most stringent standard of professional and business ethics to our clients.
Strike Off Company Services
When you do not wish to continue your business or company in Malaysia and you wish to liquidate a company, the best way is to close down the company. There are two ways of closing down the Sdn Bhd Company:
Strike off the company's name at Suruhanjaya Syarikat Malaysia (SSM)
Voluntarily winding up of Sdn Bhd
Company strike off is the cheapest way to close a Private Limited Company (ie. Sdn Bhd). By doing so, you can stop paying secretarial fee, audit fee, and tax services fee every year. You have to make an application to SSM if you want to strike off your company. Directors are eligible to apply to the Court for recommencement of their business within 15 years after [the name of] their company has been struck off.
Business Credit Report Searches
A healthy business credit score is important to the financial status of a business. Similar to personal credit scores, business credit scores is also called commercial or trade credit where it rates the chance that a business will repay its debts. Your business credit score can affect the amount of business credit you receive and it can affect what interest rates you will pay. Industry risk and the size of a business might be considered when calculating a business's score. Furthermore, a good business credit scored could be a good bargaining chip [to increase the value of your business] when you want to sell your business because the credit of your business will be transferred with the business to the new owner.
Liquidation in Malaysia
If a company is unable to operate due to increased competition or incapable of coping with current market situation it is unlikely to be able to repay its outstanding creditors. As such, the situation will lead to the closure of a company. Liquidation or "winding up" is a process by which a company's existence is brought to an end. In the process of liquidation, either the shareholders or the court will appoint a liquidator. The liquidator represents the interests of all creditors. In fact, the liquidator supervises the liquidation, which involves collecting and realising the company's assets, discharging the company's liabilities, and distributing any funds left over among the shareholders. Liquidation will result in any outstanding debts being written off. There are two types of liquidations, namely voluntary (which is by a shareholders' resolution) or compulsory (by a court order). Besides that, liquidations are also categorised according to whether the company is solvent or insolvent.
Malaysia Certificate of Incorporation
The certificate plays a part in proving the existence of the business entity. SSM issues a copy (or a certified copy) of the Certificate of Incorporation certifying that a company is legally incorporated under the Companies Act of Malaysia. The issuance of the Certificate of Incorporation is part of the company incorporation procedures in Malaysia. The Certificate of Incorporation will be issued by Suruhanjaya Syarikat Malaysia (SSM) upon compliance with the incorporation procedures and submission of the complete Incorporation Documents.
Individual Information Search in Malaysia
To many people, individual information search is equivalent to a simple criminal history check. However, an individual information search or background check is much more than that. The process helps your company stay safe through the criminal history check and personal credit record. A proper individual search will allow you to establish the credentials of an individual including the litigation histories as well as a person's past and present company interests.
Company Information Search in Malaysia
Having a background check on business or company search is a good idea to help you to avoid poor service, questionable characters, conflicts of interest, poor value for money as well as dodgy dealings. This is because knowing your customer's company background or customer's financial record before dealing with them will help you to understand the creditability of your customers before closing any business deals.
Malaysia SSM Company Profile
A company profile in Malaysia is used for the purpose of obtaining the credit reports of all businesses registered with the Companies Commission of Malaysia (SSM) as per the Registration of Business Act 2016.
Information about companies that have been incorporated under the Companies Act 2016 is also available through a company profile in Malaysia search. Businesses which may have been registered under the owner's personal or trade name include Partnership and Sole Proprietorships, while companies limited by share capital are incorporated as Private Companies (Sendirian Berhad or Sdn Bhd) or Public Companies (Berhad or Bhd).