This post is also available in:

Melayu (Malay)

简体中文 (Chinese (Simplified))
Accounting Services in Malaysia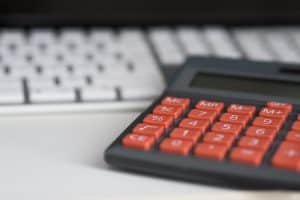 When we do business, we need an organised system to keep track of all exchanges, transactions, and expenditures in our business. Accounting and bookkeeping have been around for just about as long as humans have started our activities in trade and commerce. Basically, there are two categories of accounting: financial accounting and managerial accounting.
Financial accounting is comprised of information that companies make available to the general public while managerial accounting is dealing with information(such as salary costs, the cost of goods produced, profit targets, and material control information) that is not made public.
Cloud Accounting Services
Similar to traditional accounting software, cloud accounting software is used to manage accounting matters in a business; just that cloud accounting software is hosted on remote servers. All application functions are performed off-site, not in the office or on the user's desktop. The mechanism behind is simple: data is sent into "the cloud," processed and then returned to the user. In other words, cloud accounting software frees the business from the daily hassle that involves increased cost and workers. In addition, cloud accounting provides real-time reporting and visibility throughout the organization, with flexibilities and mobility. Simply put, the rise of cloud accounting services has changed the way both accountants and the clients they serve to manage business finances.
Bookkeeping Services
As the name goes, bookkeeping is all about the process of recording, analyzing and interpreting the financial transactions of a business. To be precise, it involves the recording, storing and retrieving of financial transactions for a company. As such, the bookkeeper is responsible for setting up financial statements for the accountant to perform legal and tax management. An experienced bookkeeper is able to produce good financial records regarding how a business works and then providing accurate information that allows the business to know exactly how well it is doing.
Consolidation Accounts
Consolidation accounting involves the process of grouping the financial records of several subsidiary companies into the combined financial results of the parent company. This method is used especially when a parent company owns the majority of voting shares of a subsidiary company or otherwise has contractual control of the subsidiary. The parent company prepares consolidated financial records by adjusting entries and eliminating intercompany transactions. In short, consolidation accounting is a process of combining assets, equity, liabilities and operating accounts of a parent firm and its subsidiaries into one financial statement.
Setup of Accounting System
A properly maintained accounting system is a necessity for all companies. It is because a well-devised accounting system manages to ensure relevant and reliable information is recorded in financial statements and for better financial management. There are many advantages of using a sound accounting system to manage your business. One of the advantages is that it keeps your finger on the pulse where you could access to your business's financial information at any time. Simply put, a good accounting system saves you both time and money as it supports the growth and establishment of your business.
Compilation of Unaudited Financial Statements
Financial auditing might not be compulsory for some private limited companies in Malaysia according to the guideline by SSM (Suruhanjaya Syarikat Malaysia). However, a properly reviewed financial statement is crucial for a business. Generally, a financial statement remained unaudited without an independent verification and review process. In other words, your financial statements are considered as unaudited until they are inspected and approved by a certified external auditor. In 3E Accounting, we provide the service of compiling unaudited financial statements, drafting of unaudited financial reports and etc. through our associated audit firms.
Freelance Bookkeeper or Accountant
The rise of gig economy and freelancing has changed the face of the current economy. The trend [for many employers] to outsource any function of the business that is not directly related to the generation of income is booming. In other words, outsourcing has created the long-term collaboration and relationship between a company's business and an outside service provider, which in turn, reduces the cost and create a win-win situation for company and service provider. With accounting outsourcing, an employer will get flexibility in adjusting the level of service to meet the needs of his or her business while minimising the cost. When you engage 3E Accounting's Bookkeeping Services in Malaysia, we will assign an accountant or consultant to work with you personally on your business accounting needs. Rest assured, you do not have to stretch your budget to get professional service.
Malaysia Qualified GST Tax Agent, Chartered Accountant, and Consultant
In Malaysia, every business owner is mandatory to file his or her tax return and it's the year-round responsibility for business owners. A tax professional is someone who has the experience and credentials to help taxpayers with all aspects of tax, including business taxes. Often, a tax professional is more than just a tax advisor but experts in tax law, tax planning and compliance.

Professionals will be able to strategies with all the resourceful financial and managerial decisions, generated from different angels like accounting, tax and even business sustainability, so that your business can grow and expand with a monumental leap.