This post is also available in:

Melayu (Malay)

简体中文 (Chinese (Simplified))
HR Consulting and Outsourcing Solution in Malaysia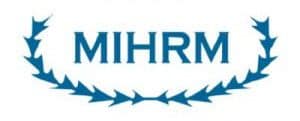 3E Accounting Malaysia is a certified Ordinary Member of the Malaysian Institute of Human Resource Management, the first and only professional body authorised to certify HR practitioners in the country. We deliver top quality and professional HR services to their clients in conformance with the set standards.
Many agreed that human resource is one of the important company assets. On an annual average, a large portion of the total cost of a business will be allocated to salaries and benefits of its employees. From here, we can see that human resources, as well as human capital department, are playing important roles in an organisation.
Almost every business, especially new start-ups, have more on their plates than ever before. The uncertainty in business has imposed challenges to business growth, while increased government bureaucracy and new regulations have created even more hassles in human capital management. More and more businesses are turning to HR outsourcing companies or outsourced HR solutions to lighten their workload and help them to manage human resources of the company. As such, HR outsourcing has become a popular way for organisations to reduce operating costs, streamline internal processes, and focus on core business operations.
Why Does a Company Need Outsourced HR Solution?
In today's competitive marketplace, cost efficiency is one of the most-talked topics among organisations across the globe. Organisations are looking for all possible opportunities to reduce operational costs and to enhance efficiency and the outsourced HR solution has both the advantages of cost reduction and efficiency enhancement.
Benefits of HR outsourcing:
Businesses can have the HR experts to manage human resources that include payroll, benefits, leave, and compensation.
Cost reduction is another advantage of outsourced HR solution because HR consultants are often able to perform a company's HR functions at a lower cost than is possible internally.
Companies can focus on core business management and increase productivity by enabling skilled department heads and managers to get on with their business functions.
Outsourcing human resource management can help company to gain expertise around legal and compliance HR issues, as well as best practices that ensure employee satisfaction.
How Will Our HR Consulting and Outsourcing Services Help You?
Below is a sampling of our services. We can provide project specialists or fully outsource any of the following areas:
Employer Registration – Register company with relevant authorities, including IRB, EPF, SOCSO, etc.
Payroll management– Process & reconcile payroll, prepare monthly payroll, issue payslips and prepare direct credit of salary.
Statutory compliance– EPF, SOCSO, Tax calculation & Submission
Hiring and termination of staff – Prepare & apply for new EPF & SOCSO membership & notify employment details of existing accounts.
Apply for individual income tax file number
Year-End Processing – Prepare & reconcile annual payroll register
Providing advice on local employment laws
Is your HR department spread too thin? Our project solutions services offer on-demand access to world-class HR professionals that will facilitate your team's skills as well as provide expert advice. Contact us today and let us provide the functional expertise and additional resources you need.