This post is also available in:

Melayu (Malay)

简体中文 (Chinese (Simplified))
Individual Information Search in Malaysia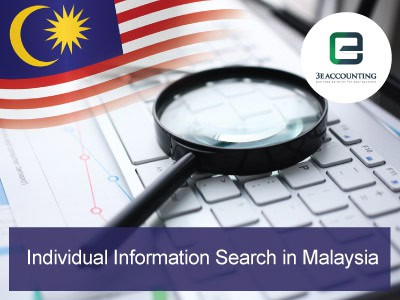 Customer is one of the most valuable assets in every business where each customer has the potential to develop and become a long-lasting revenue source. Hence, proper individual information search is crucial to screen out potentially negative clients such as bad-payers, highly litigant clients, clients that are on the brink of bankruptcy, and so on. Apart from this, proper screening procedure in the hiring process is to avoid hiring careless as well as ensure the employer hire the right candidate with a clean record.

When Should You Do an Information Search?
A little effort in individual information search will bring a surprising result by identifying potentially problematic clients. Below are some situations that could prompt an individual information search:
Recruitment process
Prior to any business collaboration
What Does an Individual Information Search Tell You?
To many people, individual information search is equivalent to a simple criminal history check. However, an individual information search or background check is much more than that. The process helps your company stay safe through the criminal history check and personal credit record. A proper individual search will allow you to establish the credentials of an individual including the litigation histories as well as a person's past and present company interests.

On a final note, a thorough review of background check reports will reduce the risk of job fraud, negligence, theft, drug use, violence and abuse where all of these negative actions can result in fines, costly litigation and severe damage to the brand reputation of a company. We can help you to conduct individual information search so that you can be well informed of the individual you are hiring or dealing with in business. If you need a more detailed search, we can refer you to our affiliated lawyer for assistance.
Contact us today for more details about individual information search.