This page is also available in:

Melayu (Malay)

简体中文 (Chinese (Simplified))
Office Meeting Room Rental Support in Malaysia
Package Fee for Meeting Room Rental
Package Available
Fee (RM)
subjected to 6% Service Tax
Meeting Room Rental
RM200 per hour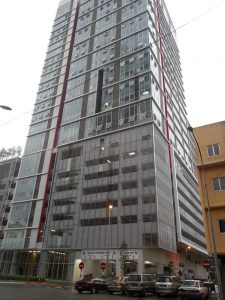 Are you searching for a meeting room for interviews or sitting down with your client? We have meeting rooms in Menara Centara conveniently located close to Medan Tuanku Monorail station and Sultan Ismail LRT station. You may also take GoKL City Bus (free bus service) and stop at Sri Amar bus-stop, Menara Centara is just a 4 minutes walking distance away from there.
For more information on our Meeting Room Services, please contact us.
**Rental includes use of presentation laptop/projector /wireless internet connection
You can complete the form below to signup for the Meeting Room Rental Services. We will issue you an invoice once the order is received. Once the payment is made, the room will be booked and reserved for you.