Pahang Set to Woo Investors with Mammoth Projects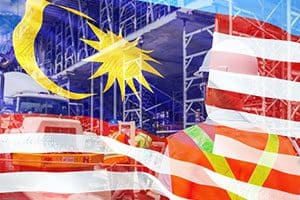 Pahang looks set to woo both foreign and local investors with numerous large-scale projects, including the East Coast Railway Line (ECRL) project, Malaysia-China Kuantan Industrial Park (MCKIP), Kuantan Port expansion and Tanjong Agas Oil & Gas and Logistic Industrial Park.
These mammoth projects will play a big role in attracting more quality investments to the state.
According to Arham Abdul Rahman, Executive Director of Investment Promotion, Malaysian Investment Development Authority (MIDA), they were looking forward to more companies taking advantage of the established ecosystem and facilities that Pahang has to offer.
The ECRL project, which is expected to be ready by 2024, will be the game changer for industries and existing developments on the east coast region that will see the emergence of additional trade routes.
The project will link several key east coast industrial hubs such Kertih Port, Kemaman Port and Kuantan Port directly to the west coast of the peninsular.
Important Economic Driver
"Malaysia's first industrial park, MCKIP will grow to become an important economic driver with the aim of creating 19,000 jobs by 2020.
"Promoted as the first industrial park with 'National Park' status, it will drive more investments in heavy industry as well as high end and high technology industry such as steel and non-ferrous metals; machinery and equipment manufacturing; clean technology and renewable energy; oil and gas; petrochemical; electrical and electronics as well as research and development," said Arham.
He also said that the multi-cargo Kuantan port, which leverages on its strategic location facing the South China Sea will be expanded to include a New Deep Water Terminal (NDWT).
"This leading petrochemical hub port and container terminal in the east coast region will double its capacity to 52 million freight weight tonnes (FWT) and is expected to emerge as one of the fastest routes to major ports in China and Asia-Pacific markets, making MCKIP as a key investment hub in Asia Pacific," he added.
Arham said the Tanjong Agas Oil & Gas and Logistic Industrial Park will help spur the economic development and attract additional investments in Malaysia's maritime and oil and gas business sectors.
It is also set to become the supply base and marine services hub for modern and complete facilities for the oil and gas industry.
"The park is expected to contribute RM30 billion to the Gross National Income and create 30,000 jobs by 2020," he said.
He said these projects strengthen the state's comprehensive ecosystem and also improve the production and logistical efficiency; reduce the cost of doing business, and support greater flow of trades and investments into the state.
"We trust that these projects will further stimulate Pahang's economic growth and create high value jobs for its people," he said.
As at September 2017, Arham said a total 698 manufacturing projects have been approved in Pahang with investment worth RM43.1 billion.
Majority of these investment or 56% (RM24.0 billion) were from foreign sources, while the rest (44% or RM19.1 billion) were from domestic sources.
Created Over 90,000 Job Opportunities
"These projects have created over 90,000 job opportunities, mainly in the petroleum products, basic metal products, chemical and chemical products, electronics and electrical products, and non-metallic mineral products.
"Notable companies operating in Pahang include BASF Petronas Chemical, RP Chemicals, Kinsteel Berhad, CSWind Malaysia (formerly known as Eco Tower), Straits Cement, Polyplastics Asia Pacific and Kaneka," he said.
He said much of these successes are the direct result of the close working relationship between the federal and state Government to develop and improve the state's standing in the country.
These efforts, particularly in delivering the high-impact projects and public infrastructures, have been ongoing, big and strong, added Arham.
MIDA Invest Series is an initiative undertaken by MIDA since early January 2018 to promote a competitive economy with equitable development among all states in Malaysia.