Why Invest in Malaysia
Malaysia – an investor's haven with plenty on offer
Strategically located in the heart of South East Asia, Malaysia offers investors a highly cost-competitive location for investors looking to set up operations catering for the regional and international markets. It's location also makes it an ideal gateway to access Asean's population base of 600 million (that's larger than the USA and Japan populaces combined) and a collective GDP of USD2 trillion. To date, more than 5,000 companies from 60 nations have already cast their anchors in Malaysia. Malaysia offers investors a dynamic and vibrant business environment with the ideal prerequisites for growth and profits. With a commitment to helping businesses flourish, the Malaysian Government has put into place policies that encourage investments (FDI, DDIs) into Malaysia.
The success of these policies is proven by Malaysia's 3rd place ranking in the 2016 A.T. Kearney Global Services Location index and 4th place ranking on the World Bank's Doing Business 2015 investor protection index. After the Asian crisis, Malaysia enacted many regulations which prevented the reckless flow of capital into and out of the country. These regulations require that capital invested in Malaysia stay invested for some years before they can be taken out. Malaysia enjoys a politically stable environment, led by a democratically-elected coalition Government committed to the development of its economy. Through measures such as the ETP, the Government has pledged to implement the appropriate policies and provide its support for the creation of a conducive environment for business and investment. This allows investors to rest assured of a Government that is firm yet flexible enough to accommodate their needs.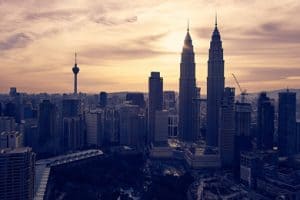 Malaysia boasts one of the best infrastructure in Asia to serve the needs of the business community. From high-speed broadband networks and internet backbones to well-maintained facilities like international airports, international seaports, and excellent road networks that link major growth centres to seaports and airports, Malaysia is a prime launching pad to access the rest of the Asean market. Malaysia is one of the most technologically developed countries among industrialising nations in the Asean region.
The nation's persistent drive to engage modern technologies proves to be a great advantage to manufacturers in Malaysia. Industries in Malaysia are predominantly located in over 500 industrial estates and Free Zones developed throughout the country. These zones are categorised as export processing zones, which cater to the requirements of export-oriented industries. There are also specialised parks that have been developed to cater to the needs of specific industries. The Government has established a conducive legal and regulatory framework of Intellectual Property and Cyberlaws in order to address the challenges faced by the tech industry.
This is a reaffirmation of the Government's commitment to realising the vision of making Malaysia a global tech hub. Starting a business in Malaysia only requires three procedures, 5.5 days and costs 7.2% of income per capita in fees , ensuring investors an efficient process when they choose to enter the market. This is compared to the East Asia and Pacific average of 7.3 procedures, 34.4 days and a cost of 27.7% of income per capita in fees.One of Malaysia's greatest assets is it's human resources. The workforce is young, educated and productive, proving to be one of the best in the region.
The Government's emphasis on human resource development ensures the continuous supply of manpower to meet the needs of the expanding manufacturing and services sectors. Malaysia boasts a robust high-knowledge talent infrastructure with 200,000 graduates produced every year. Coupled with a strong command of the English language, businesses can expect to access a valuable pool of skilled human capital to meet your business needs.The Government's efforts to provide free education have contributed to the development of a skilled workforce in the country. In July 2013, the country raised the minimum retirement age for private sector workers to 60 from 55 to help ensure a continued pool of skilled human capital.
Domestic demand in Malaysia contributes to more than half of the country's GDP. With the population's growing disposable income as a result of the ETP's emphasis on creating high-value jobs, coupled with the Government's efforts to ease the cost of living, the market offers thriving opportunities for companies providing consumer goods and services. Property rental rate in Malaysia is one of the world's most economical, at an average of USD15.10 per square metre per month (sqm/mth). This makes us a lot more affordable than Hong Kong (USD167.70/sqm/mth), China (USD44.50/sqm/mth), and Singapore (USD81.90/sqm/mth). Malaysia also offers lower comparative salaries that starts at RM480,000 (USD131,020) for finance directors, compared to HKD1.4 million (USD180,578) in Hong Kong and CNY1 million (USD161,214) in China. With more than 20 million active internet users in a 31-million strong population, Malaysians are one of the most digitally connected people.
They spend up to 4.6 hours per day on the computer, ahead of countries like Singapore (4.2 hours), Australia (3.6 hours), China (3.4 hours), Hong Kong (3.3 hours), and Japan (2.9 hours). The local market is also a thriving opportunity for companies providing consumer goods and services online, as 50% of the population are active e-commerce shoppers. The diversity of cultures in Malaysia does not just represent a great source of pride for the country, but offers organisations a vibrant pool of talent that is multi-lingual and culturally conscious. This provides a valuable asset for companies looking to use Malaysia as a hub to reach markets such as China, India and Indonesia. In addition to its diversity of cultures, Malaysia makes a compelling destination to live in and play. The capital Kuala Lumpur (KL), and its neighbouring cities, suburbs and towns that make up the Klang Valley, offer a wealth of options for a resident and their family's food and beverage, entertainment, education and housing needs.