Youth Entrepreneurs in Kuala Lumpur and Putrajaya to Benefit From This Initiative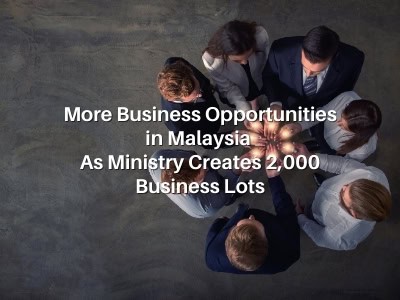 Malaysia's Federal Territories Ministry is creating even more business opportunities in Malaysia.
An Initiative for the Youth
Within the next two years, the Ministry aims to provide youth entrepreneurs in Kuala Lumpur (KL) and Putrajaya with 2,000 business lots. This initiative falls under the Federal Territories City Youth Entrepreneurs Programme.
As of now, 1,122 lots have been prepared as part of the programme. These will help to create opportunities for those who have lost their source of income due to Covid-19. These lots are based in 169 locations across KL and Putrajaya.
A Warm Reception Towards Youth Entrepreneurs Programme
Since the announcement of the programme, it has been well received indeed. Large numbers of applications have already started rolling into the Ministry. Priority is given to youths who fall between the ages of 18 and 36 years old and have recently lost their jobs. For applicants who display extensive knowledge in the areas they are applying for, these applicants will have a competitive advantage over others for the business opportunity.
Dealing Directly With DBKL
For traders who wish to take up this business opportunity in Malaysia, they can deal directly with the Kuala Lumpur City Hall (DBKL) and Putrajaya Corporation. This would be the best approach to ensure stalls are opened per the guidelines and frameworks in place.
Need Help Incorporating a Business in Malaysia?
The Youth Entrepreneurs Programme, which has created new business opportunities in Malaysia is wonderful news for aspiring entrepreneurs to start their businesses. Why not do it right now? In the hands of the 3E Accounting incorporation experts, your business is sure to succeed. For more information about incorporating a company in Malaysia, get in touch with our 3E Accounting team today!