Alibaba's Investments in Malaysia Continues
The political power shift in the country did not spell an end to Alibaba's investment in Malaysia. Despite the review of Malaysia-China mega projects, Alibaba's founder Jack Ma has recently confirmed that Alibaba will continue its investments in Malaysia without disruptions.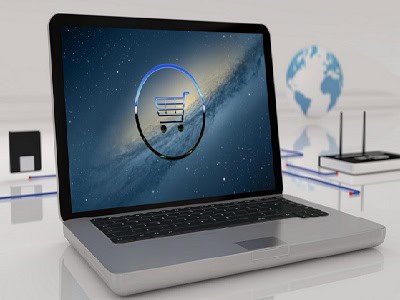 In 2017, Alibaba has inked a memorandum of understanding ("MoU") with the MDEC and the Hangzhou Municipal Government – the strategic move to connect the first e-hubs in the two countries under the Electronic World Trade Platform (eWTP). Both parties will explore connections between the China (Hangzhou) Cross-Border E-Commerce Comprehensive Pilot Zone (which was established with Alibaba's help) – and the DFTZ in Malaysia. Besides, Alibaba Cloud (the Alibaba's cloud computing arm), has tag team with the Malaysia Digital Economy Corporation ("MDEC") and Dewan Bandaraya Kuala Lumpur ("DBKL") to launch the Malaysia City Brain initiative. The idea is not something surreal but an idea adopted from overseas – the City Brain solution is established on Alibaba Cloud's cloud computing infrastructure to support Malaysia's digital transformation with cloud technology and artificial intelligence ("AI"). Gobind Singh Deo, the new Minister of Communications and Multimedia of Malaysia, has recently expressed his opinion that Alibaba Cloud's technology will open up substantial opportunities that will benefit the country's competency and performance in its e-commerce. Malaysia's digital economy, especially the e-commerce sector will leapfrog to a greater height with Alibaba Cloud's support.
Alibaba Came into Malaysia to Benefit the Locals
The confirmation of the continuation of investment in the country is a good omen to Alibaba's projects in Malaysia, as well as in Southeast Asia. James Song, Alibaba Group Malaysia chief representative, told the media that Alibaba has full confidence with its Malaysia's projects, as well as Malaysia's new future. What's more, the Group, who has
invested "a little more than US$100 million", never changed their commitment and dedication to Malaysians. Instead, the Company takes the Malaysia-China bilateral relations seriously.
When asked what do they have to offer to retain their projects and investments in the country, this is their answer: we come to Malaysia to benefit local business, not to compete with the locals. It is because they see the opportunity in the Malaysia-China bilateral relations, and they believe that their technology and knowledge can benefit the small businesses and young people here in Malaysia. Alibaba Group has made it clear that they are acquiring land or building infrastructure in Malaysia, but rather to establish technology and local capabilities (like local internet data centre).
The recent opening of its country office in Malaysia as well as the launch of "Malaysia Week" have further showcased their dedication to bolstering Malaysia's technology capabilities among small and medium-sized enterprises ("SMEs") and young entrepreneurs. The "Malaysia Week" is a weeklong promotion of products from 50 Malaysian brands on Tmall, aiming to introduce Southeast Asian's products and services to Chinese consumers and to attract new business. On top of the Tmall's promotion, Chinese travellers had a chance to access special Malaysia travel and tourism products and services (from 30 Malaysian tourism merchants) on Alitrip during the "Malaysia Week". Another highlight is that Alibaba Group aims to set up a local internet data centre – an initiative that offers Malaysian enterprises a local choice to set up their businesses and run their applications on the global cloud platform.