This post is also available in:

Melayu (Malay)

简体中文 (Chinese (Simplified))
Be the Fitting Puzzle Piece or the Go-to Person When It Comes to Event Management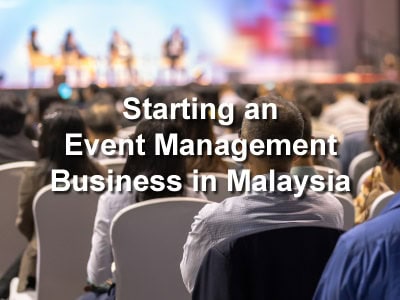 There is an event planner in all of us. You may not realise it until you get the chance to organise, plan and manage an event. Event planning is an innate skill. It is the headache that comes with it that makes only a handful of us take it professionally. If you wonder whether to start an event management company in Malaysia, read on to see if you suit the industry.
Love It, Loathe It
Like mentioned before, event management is a native skill. Every one of us can do it. Some people love it; some loathe it. Most people love the part before the event happens. It includes a meeting with clients and team meetings for ideas. The planning stage is what happens next. At this stage, your notebook, spreadsheet or digital organiser is your best friend as more things come into the picture. During this stage, some even have more than one plan for contingency purposes.
Furthermore, if an event consist a launch gimmick, all the more nervous an event manager can be on site. But, only the resilient bunch could handle such pressures of event management. Thus, if you are one, why not start an event management company in Malaysia.
Serve a Solution
If you are less than prepared to face the full-fledged event management sector, then you can opt to serve a solution. Indeed, most event management companies claim they provide solutions to problems or challenges, but eventually, it becomes a service. At any event, there will be a common problem. Do your research and see if you can provide the best solution for the long-term or short term. It is common to find clients that want everything under one roof. But, if you do not mind partnering, it could be your big break into the event management industry. Find out the necessity to an event and name your event management company like that, if possible. It is easier for clients to find you.
Plan Your Event Management Business
When you are only starting, your first thought "How long will I survive in THIS industry?" as there are many competitors out there. If you have found your niche, then it could be forever or until a competitor enters the market. Still, whether or not you prefer to solve a niche problem, you should write down your business goals. From then onwards, construct your business plan, financial plan and operational expenditure, if any. You can start with a three-year business plan or even a longer-term business plan. Just as planning the event is your bread and butter, keep your business plan close at heart as well. Keep setting new goals so that your event management company can sustain and compete with the rest.
Get Started
Besides all the business planning, be sure to register your company. To start an event management company in Malaysia, you only need to pay a minimal fee which comes with company incorporation. Otherwise, your tools are your phone, laptop, Internet access or mobile data, desk and chair.