Dear Valued Customers,
What a challenging year this has been for all of us. Before we know it, the end of the year is almost upon us. It has been a busy month for us at 3E Accounting, and we'd like to share our October updates with you.
Malaysia Will Soon Surpass Singapore in Market Capitalisation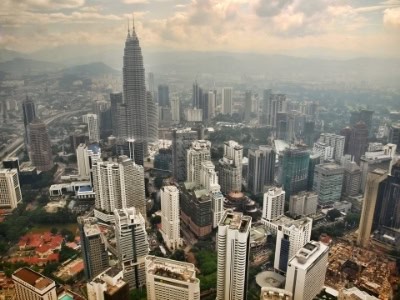 Malaysia's market value has had a remarkable performance this year, even with the COVID-19 pandemic. We have achieved USD379 billion, putting Malaysia a mere USD4 billion away from surpassing Singapore's market capitalisation. This is the first time in 16 years that Malaysia is coming close to overtaking Singapore in the market value race. Glove makers are likely to make this a reality soon.
Understanding Your Invoice Financing in Malaysia
How much do you know about invoice financing in Malaysia? Essentially, it is a way for companies to borrow money, with respect to the money due from its customers. It allows businesses to use unpaid invoices as a collateral to get short-term loans. Given the current economic crisis because of the COVID-19 pandemic, this feature has become even more relevant. More companies are recognising the benefits of invoice financing and several P2P financing platforms have extended their services to this area.
Top Accounting Software in 2020 for Malaysian Companies
Accounting and invoicing are two core business functions that go hand in hand. With many accounting software options to choose from, how do you know which are more reliable than others? It boils down to what you want to accomplish for your business. For assistance, reach out to our friendly 3E Accounting Malaysia team to learn about our Accounting Setup Services in Malaysia.
The Digital Accountancy Forum and Awards 2020
This year, the Digital Accountancy Forum and Awards will be conducted virtually on 30 September 2020, with 10 Corporate Award categories and 3 Individual Award categories. I am honoured to be nominated as a finalist in two award categories. They are the Young Accountant of the Year and Lifetime Achievement Award. I will continue to give my best to support my clients. Thank you for your support!
Until next month, stay safe!
Thank you.
Lawrence Chai
Founder, 3E Accounting Group
Read More in our E-Newsletter October 2020.