Dear Valued Clients,
Welcome to our E-Newsletter February 2019 
As Chinese New Year nears, we would like to take this opportunity to express our appreciation to all our clients and partners for the trust and support offered to 3E Accounting Malaysia. Without all the hard work, determination and your support, we would not have achieved and growth in the business over the years. 3E Accounting Malaysia has closed 2018 pretty well and we look forward to a prosperous 2019.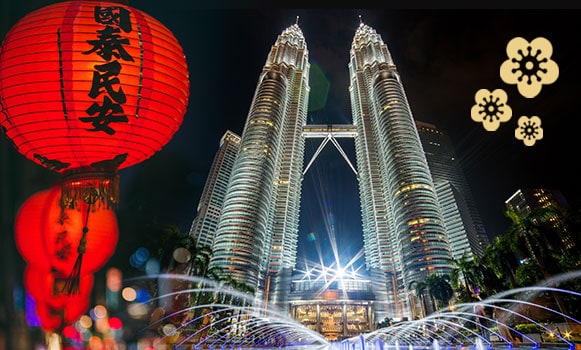 On economy front, looking back at 2018, Malaysia has seen a year full of challenges due to increased global uncertainties. However, Malaysia managed to weather it through and delivered a resilient performance in many areas. One of the resilient performances is none other than Malaysia's performance in the latest World Bank Doing Business 2019 Report – Malaysia advanced nine spots to 15th out of 190 economies internationally (In 2018, Malaysia was ranked at 24), evidencing Malaysia's economic reforms are on the right track.
Though experts have predicted that 2019 will be another challenging year for Malaysia's economy due to many external factors like the on-going US-China trade war, global monetary tightening, and swings in oil prices, the Ministry of Finance of Malaysia is positive of the economic outlook. The Minister of Finance, Mr Lim Guan Eng, has expressed optimism that Malaysian economy will remain steady with steady support by domestic and external demand.
Income Tax (Form E) Submission
The beginning of the year is also the signal that the tax season is coming soon. We want to remind employers that now is the time to start preparing the Form E [Return Form of Employer – Remuneration for the Last Calendar Year]. Please note that Malaysian law mandates the employer to furnish this EA form (EA for private sector employees; EC for public sector employees) to all his employees. As such, employer has to prepare the statement on or before the last day of February of the following calendar year for each employee so that he or she can complete and submit his or her personal tax return (including new, existing, and resigned employees).
Please take note that for Companies, LLP, Trust Bodies, and Co-operative Societies, it is compulsory to file the Form E (Borang E) by upcoming 31 March (you have the grace period until 30 April 2019 for e-filing) even the organisation has no employee OR dormant OR has not commenced business during the calendar year 2018. That said, a grace period until 30 April 2019 (to file the Form E online) is granted if anyone of the company director or business owner has an e-Filing PIN, which registered to the business entity. You will be slapped with the fine penalty of RM200 to RM20,000 or face imprisonment for a term not exceeding 6-months, or both, if you fail to comply with this statutory requirement.
Office Closure During Chinese New Year Holiday
During Chinese New Year holidays, our office will be closed from (Monday) 4 Feb 2019 to (Friday) 8 Feb 2019. Our partners, directors, and staff will have limited access to the emails on the aforementioned dates and all emails will be attended to once we resume operations on 11 Feb 2019.
In coming to a close, we sincerely wish all of you and your family good health and prosperity in the Chinese New Year. Happy Chinese New Year to all of you!
Thank you.
Lawrence Chai
Partner
Read More in our E-Newsletter February 2019.