Dear Reader,
E-Newsletter December 2017
The world is changing and lifestyles are fast changing. Earlier this, Malaysia has seen a prosperous growth in economic performance. The World Bank has revised Malaysia's gross domestic product (GDP) growth forecast for 2017 from 4.9% to 5.2% in June, while the World Bank had previously forecast Malaysia's economy to grow by only 4.3%. The GDP's growth is indeed a good omen for Malaysian economy as well as the people – that means the economy is in good shape, and Malaysia is moving forward!

3E Accounting Bags Best Company Registration Specialist of the Year
in Malaysia 2017-2018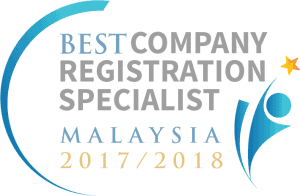 Hailed as one of Malaysia's leading one-stop solution providers, 3E Accounting Malaysia has its long-standing reputation with the professional team, competent global network, and resource. It is committed to providing customers with professional solutions beyond excellence. This year we are proud to win the award as the 
Best Company Registration Specialist of the Year in Malaysia
. The winning bid shows that we have become a strong and unique organization committed to professional service and excellent result. As every company is defined by its culture and performance, our corporate identity is built on efficiency, effectiveness, and economy – three elements that have shaped our operations and marked every day of our success. We are building and fostering a corporation that will survive and thrive alongside with Malaysian economy.
Tax Submission Deadline
We would like to remind you that December is right around the corner. As year-end approaching, please do not forget to do a stocktake while you are preparing the accounting schedules. You can always contact us if you need any assistance.
Important Dates
We would like to inform you that all our offices will be closed Monday, 25 December 2017 to Tuesday, 26 December 2017 (Holiday Replacement). We will reopen on Wednesday, 27 December 2017, and close again on January 1, 2018 and resume operations on Tuesday, 2 January 2018. As such, all our partners, directors and staff will have no access to the emails on the said dates and all emails will be attended to once we resume operations on the next working day mentioned therein. We wish you all the warmest of holiday cheer!
As our business diversifies from tax accounting service to company incorporation and business consultation, we continue to seize new opportunities that drive the growth of Malaysia and Southeast Asia, creating a solid legacy for future generations. Reinforced by strategic alliances with exceptional partners, as well as the support of the Malaysian Government in implementing our business plan, our success is closely linked with the prosperity of Malaysian economy. I thank my team of talented people who are turning our visions into reality. The dedication of our staff is the key to our success.
Thank you.
Read More in our E-Newsletter December 2017.