Malaysian Food and Travel: The Best Cuisine and Locations in the Heart of Asia
A Haven of Gastronomic Delights and Places to See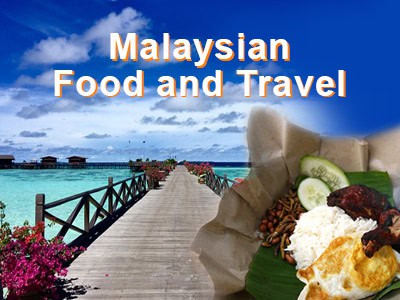 There is no place that is more Truly Asia (as the Tourism Department says) than Malaysia, especially when it comes to Malaysian food and travel.
Food for the Soul
No matter where in the world you travel, there is nothing that can come close to Malaysia food-wise. A mix of outstandingly delicious food and an affordable price tag to match, there is something for everyone. It is a beautiful, diverse country and the food is a reflection of the many races that make up the country. From up north in Penang to down south in Malacca, these dishes are the best of Malaysia:
The classic Malay dish called nasi lemak, a beloved staple by all the locals.
Banana Leaf and Nasi Kandar, which both have influences of Indian roots.
Nasi Campur, the Malay version of the economic Nasi Kandar.
Ikan bakar, a delicious grilled fish dish that is sure to delight your taste buds.
Assam Laksa and Curry Laksa, because no trip to Malaysia is complete without it.
Char Kuey Teow, the best of which can be found up north in Penang.
Bak Kut Teh and Hokkien Mee, among the most popular Chinese dishes.
Places to Be
Malaysian food and travel is what the country is best known for. Indeed, sometimes locals themselves will travel to different states just to satisfy their food cravings. Malaysians love their food and it's easy to see why. But they love to travel just as much too. Among the best places to visit in Malaysia include:
Penang
Malacca
Kota Kinabalu, Sabah
Perhentian Islands
Explore the beautiful sights and even more delicious food at some of the best destinations Malaysia has to offer. Malaysia, Truly Asia indeed.