How to Start a Business in Malaysia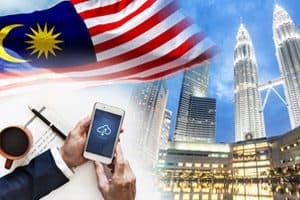 If starting a business in Malaysia is something you've always had on your mind, there's no better time than right now to do it. And when you are ready to begin your new venture, the first thing you're going to be thinking about would be where should I start a business?
Picking the right location is essential for a business, because it determines the amount of success your business will experience. You can have all the right strategies in place and the perfect product or service, but without the right location, keeping business profitable can be a bigger challenge than you think.
The right location isn't just referring to the town or city you're living in and where the busiest business spots would be. It is also referring to picking the right country to setup this business of yours is equally important as well. One of the most strategic locations you can setup a company in Malaysia.
Malaysia is a vibrant and diverse business epicentre that is bursting with potential. You might say it is arguably among the best places in Asia for you to start a new venture, thanks to the conducive business environment and infrastructural development that is perfect for the growth of any business.
How to start a business in Malaysia? By following these simple guidelines to point you in the right direction:
How to Start a Business in Malaysia
Start a business in Malaysia and be on your way to building your successful empire by following these simple guidelines to help you on your way:
Have a Business Plan  – This will be the foundation of your entire business model, and a very crucial first step that must not be overlooked. How to start a business in Malaysia begins with this first step, which will outline everything you need for your business moving forward.
Choosing A Business Entity – Private Limited Companies

(Sdn Bhd) are among the most popular business entity options by entrepreneurs who have started a business in Malaysia. You may also opt for sole proprietorship or partnership if it would better suit your business needs.

Prepare Your Finances – It is crucial that a business gets their finances in order because without adequate funding or budget, it won't be long before your business will be forced to close down.
Choosing A Name – Your company name is what your customers and clients are going to associate your business image with, and a good name is what will make you stand out from your competitors. Put a lot of careful thought into the name you are going to choose.
Incorporate Your Company – Your business would need to be incorporated with the Companies Commission of Malaysia (SSM), but you will need to do this through a Certified Company Secretary.
Selecting Your Location – If your business is something that can be done from home, that may be the best option for you if you're just starting out in the business world because it will help you save money whilst still being able to work from anywhere you are. If you have the capital and you need a brick and mortar establishment, choose one that is in the most strategic location possible and is easy for your customers to get to.
We Can Help You Start a Business in Malaysia
3E Accounting is Malaysia's foremost company formation agent, and we can help you start a business in Malaysia with ease. Our team of qualified professionals will see to it that your incorporation needs are met with from start to finish. To start a business in Malaysia with us, visit our website today for more information.