Women as Corporate Directors in Malaysia, Breaking One Cliché at a Time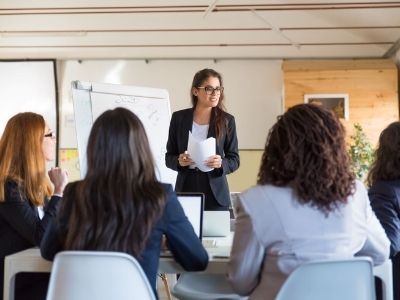 Women are recognised as a pivotal human resource to drive organisations forward and contribute significant growth to the nation's economy. The corporate board in Malaysia is no longer an exclusive, all-boys club. Women as corporate directors in Malaysia are breaking stereotypes in the country, one at a time. Today, Malaysian women make up for more than half of the labour force. However, they still face discrimination in their respective workplace.
In 2004, the Malaysian government had taken efforts to announce that the public sector's decision-making level positions, such as team leaders, managers and directors, must be of women. Six years later, the policy transcended to private sectors. In 2016, a local study conducted found that the public sector achieved and even surpassed the 30% quota for women in top management. However, the same cannot be said for the private sector; more specifically, the PLCs, female staff make less than 18% of the corporate board.
Positive Effects of Having Women on the Boardroom
Women occupying top management roles have shown to have positive effects in their firm. Take a look at several effects of having women on board:
1. Representation
Having more female employees as corporate directors allows the company to have hindsight from a woman's perspective. Apart from that, it also gives women a voice to speak up and represent all the other female employees in the company. Studies have shown that having female leaders as members of the board of directors stimulates dialogue within the company and gets staff to think critically. Besides, women are widely under-represented, despite considering their high participation in workplaces.
2. Boosts Morale
More ladies taking control of the leadership roles will improve their peer's morale. Not only that, but studies conducted on women being corporate directors have also shown that it increases female staff's confidence and overall performance in the said organisation. This will also have a significant impact on younger women seeing as how they will have diversified female role models to look up.
3. Combat Gender Discrimination
Bias in the workplace happens every day almost everywhere. Women who are confident and speak their minds are often shed in a bad light and would be called 'bossy' and seen as overbearing. However, for men, it is the opposite; men are seen as vital, credible leaders for the very same trait a women leader shows. Women have to work twice as hard to get half as far, compared to men. Gender gap, sexual harassment and power imbalances affect women in many places; this issue cannot be taken lightly. Hence, why a woman's pursuit to become a leader is more important than ever.
4. More Success
Plenty of studies have shown that having women as a fellow board of directors has pooled in more investors. Such change has also increased significant dividend payouts and revenue. Research in the past has identified women as corporate directors to be more likely to increase profitability, innovation, and growth in a company. Plus, an all-inclusive and diverse board is known to make better decisions. Diversity means more creativity, divergent ideas and stronger employee management.
How Can We Improve on That?
There are many ways to enhance and support women from being corporate directors. Men are also equally important when it comes to playing a vital role in encouraging women to be directors. Men being allies to this very cause is imperative, seeing as how even women as directors also get ridiculed from time to time and not taken seriously as men in the same role. It's important first to recognise the stereotype that holds women back from speaking up and sharing their ideas as leaders. Subsequently, it is crucial to combat and break these stereotypes slowly.
The Future
Shape our future leaders with the more active involvement of women in the board and as corporate directors not just in Malaysia, but across the globe. Our firm encourages women to take charge and become leaders of today, tomorrow, and of the future. 3E Accounting's diverse team of professionals' uplifts female employees and provides nominee director services as we strongly believe in qualified women to reach their full potential and succeed at all levels, especially as leaders.