Why start your business in Singapore?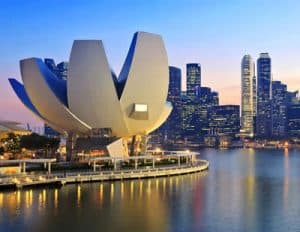 Many foreign investors including Malaysian investors see Singapore as the Launchpad to enter the ASEAN markets as well as to expand their business. Other than its fast-growing economy, Singapore has held on to its long-standing reputation to rank well in the region for the ease of doing business. Singapore's extensive connectivity to regional and global markets has positioned itself as the connecting hub that connects Asia to the world.
If you are considering a place to expand your business or to invest overseas, Singapore always ranks top on the list. Separated by just a thin ribbon of water, Malaysia and Singapore remain good relationship in many ways. Malaysia and Singapore have many things in common, from language to culture, where that has created a barrier-free living environment to Malaysian. When talked about the investment climate in Singapore, there are tonnes of benefits for people to invest in this country.
Here's why.
Strong Currency
The Singapore dollar is without a doubt one of the world's best currencies, and the strongest in ASEAN countries. Malaysian could invest in the competitive Singaporean's market at a relatively low cost.
Low Tax Rate
Singapore has one of the planet's mildest tax systems where business enjoys one of the planet's lowest corporate taxes – only 17%. What's more, you pay 0% for the first earned 100k SGD (during first 3 consecutive years)!
Government Grants
There are grants and assistance schemes offered by the Singaporean government to help foreign and local start-ups and SMEs to begin and grow their businesses in Singapore. For example, under the Productivity and Innovation Credit (PIC) Scheme, the business enjoys up to 400% tax deductions/allowances on up to S$400,000 of annual expenses.
Good Environment
You could easily get a working pass to do business in Singapore. If you are migrating to Singapore one day, the good living environment including the prestigious education system will ensure a promising future for your family.
Singapore has the decade-long good performance as one of the most ideal business environments in the world. If you are planning to invest or to start a business in Singapore, talk to us at info@3ecpa.com.my .Our professional team will provide an end-to-end service to you, right from the business registration, work pass application, tax accountant services to legal services.