How to Know When to Hire a Tax Consultant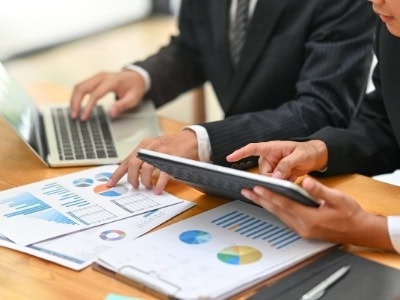 If you try asking your family, friends, and anyone you know about a tax consultant, they will probably say it is unnecessary. Since you are the business owner, you should be the one to know when to hire a tax consultant. The truth is, most people hire one so they do not have to deal with it themselves.
There are a couple of sensible reasons why a tax consultant is important. Even if there is an additional expense, there are more advantages. They are experts in doing your taxes, and they must stay updated with the tax code changes. They can help you get a higher tax return.
Tax Consultant Duties and Responsibilities
They know all the details of the federal and state regulations that each must follow when filing taxes. When you hire one, he or she is going to give you advice about your filing options. Some aspects include:
They collect, organize, and prepare tax returns and documents.
Evaluating the financial and legal circumstances of clients to determine liabilities in taxes.
Assist with your tax issues during and even after a significant transition, like divorce, marriage, spouse's death, and childbirth.
Completing any complex tax form and schedule that the majority of tax preparers do not know.
Representing client dealings with agencies of tax collection.
How They Differ From Accountants
Generally, a tax consultant is professionally trained about tax laws. If you are looking for legal tax advice from an advisor, this person should be a tax-related issues practitioner or has a tax advisory firm. In addition, he must have a certificate of practice. An accountant has a general and all-encompassing duty, like the term used for what they do. Not all accountants handle taxes. Some accountants do prepare financial statements, reconciliation, journal, budgeting, and more. A tax advisor can be a lawyer, CPA, enrolled agent, or someone without a license and calls themselves a tax advisor because they know how to prepare taxes.
Why You Need to Hire a Tax Consultant
They Are Pros
Tax advisors are professionals in accounting who should obtain different certifications so they can provide guidance and consultation to those who need it. They need to pass several yearly tests so they can keep their licenses. That means they are more familiarized with the tax code of the IRS. Tax consultants know how the system works, and you could benefit from this knowledge.
Just like if you are going to hire a professional contractor for home improvements or a doctor for medical needs, you might want a professional tax advisor for your tax duties.
The IRS Talks to You
Even if they are only asking for something simple like expenses substantiation related to your new car, you still need one. They are experts in IRS tax codes, and it may seem benign now, but it matters later on if you handled it properly. Handling it incorrectly can escalate it into a big deal.
After all, you do not want to give wrong information to the IRS. A good tax advisor knows and understands the IRS language, which you do not.
You Might Be Subject to the Alternative Minimum Tax (AMT)
A lot of people must pay the AMT. The usual triggers include exercising the ISOs; high state income tax; qualified business stock sales; large expenses in the business because of an employee; and advice fees on investment. Generally, the AMT complicates your taxes, which is why most AMT payers need a professional for this. They ask them to handle their returns and can tell you if you are subject to AMT.
Your Tax Return Could Be Higher
Tax consultants are aware of the system, and this is beneficial to you. Since the majority of consultants give financial advice, they can guide you all year, so your monetary decisions are better. In return, you can be sure that when it is due, your tax return is higher.
You Can See a Big Gain in Your Future Capital Tax
An accountant helps plan about the gain being taxed at a long-term rate and can help you find ways to minimize taxes such as employing Qualified Small Business Tax Credit or harvesting of tax loss.
How to Find the Right Tax Consultant
Ask about their professional affiliations, educational background, certifications, and licenses. You should ask for any references as well. In case the consultant prepares your tax return, ask what can happen if they audit you. In addition, make sure you are comfortable with who you are going to work with.
You should research the ones you are considering to make sure they do not have any bad record. You can find a bureau that can help you with this, and for the board of accountancy if they are an accountant as well. You will see any licensing issues or disciplinary actions through the IRS' Office of Enrollment.
You must never assume that hiring a tax consultant is only for big businesses or the rich. Hiring one can cost you, but it will save you a lot more money hiring one. You can contact 3E Accounting if you need a tax consultant and planner. They are very professional and can help you handle your taxes no matter how complicated it gets. Contact them today!