Steps to Start Your Small Business in Malaysia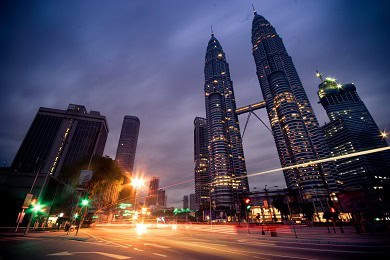 Do you have a burning desire within you to break free and start something new? Starting a new business is something a lot of people have thought about, some went on to do it, while some chose to remain in their jobs because of the stability, predictability and sense of security that comes with getting a steady pay check each month. But if you have a passion, desire and a drive to sell a product or service you know is going to make a difference in the lives of others in a beneficial way, starting a business could be the answer you've been searching for all along.
Malaysia is a prime destination that has attracted corporate interest throughout the years, and the interest has been steadily growing in demand. Malaysia has always been in demand due it is strategic location at the crossroads of trades between the East and the West. Over the years, Malaysia has transformed its business landscape with new pro-business initiatives, new initiatives that lead to booming business opportunity and the liberalisation of the services sectors.
If you would like to know how to start a business in Malaysia, here is what you need to do:
How to Start a Business in Malaysia
Starting a business in the right way is one of the most important this you can do. When you start off on the right foot, everything else will eventually fall into place. Want to know how to start a business in Malaysia? Follow this simple guide and do it right:
Always Prepare a Business Plan – Never begin a business, big or small, without a business plan in place. A business plan is the foundation upon which all businesses are built on, and the better the plan that you have, the better the chances your business will succeed.
Pick the Right Business Entity – It is best to do research on the types of business entities available, exploring all the options so you can make an informed decision about which would be the better choice for your business. In Malaysia, you will have the option of choosing from Private Limited Company (Sdn Bhd), Partnership or Sole Proprietorship as your choice of business entities.
Plan our Budget – When mapping out your budget and projections before you start a business in Malaysia, always plan for a budget of at least three years that covers all possible business inflows, outflows, your personal needs and commitments. Remember to set realistic goals in your budget.
Selecting Your Business Name – Your company's name is going to be the way your clients associate your business image, and it is the entry point of your business. A good name will make you instantly stand out amongst your competitors so spend time choosing a name wisely.
How Will You Finance Your Business? – This is a very important question you are going to need to address. Your options for financing your business could include personal savings, debt financing of personal assets, government grants, friends, family, angel investors and venture capitalists to name just a few.
Does Your Business Need Licenses and Permits? – When researching how to start a business in Malaysia, don't forget to look up a list of federal, state and local licenses or permits which you will need to operate your business legally.
More Information About How to Start a Business in Malaysia
For more useful information about starting a business in Malaysia:
You may refer to the Malaysia Company Incorporation FAQ for Frequently Asked Questions Regarding Malaysia Company SDN BHD Form Incorporation.
You may refer to the Guide to Malaysia Company Registration for more information about Business Registration / How to forming business.
You may refer to Corporate Compliance Requirement to understand more about Compliance Requirement in Malaysia such as Corporate Tax, GST, EPF and etc.