Company Names and How to Use Them
So, you've thought about starting a new business and you would like to get your company registered. The first thing you would need to do is to familiarise yourself with company names and select one of your own. Company names are not merely as easy as picking a name you like for your business and that's it. Company names have many more layers to it than that.
The Rules of Choosing a Company Name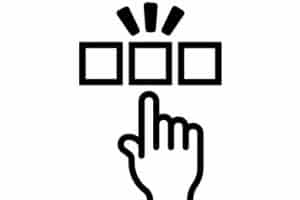 The first thing you would need to do once you have an idea about what you would name your business is to do your research. Research to ensure that your company name is not already in existence, or sounds similar to another existing company. Your company name should not even be spelt almost similarly to another company that already exists to avoid confusion.
Selecting company names requires careful thought process. Company names for private limited companies should end in either a "Limited" or an "Ltd". This is only applicable to private limited companies. Sole traders can trade their businesses using their own name and do not need to use "limited" or "ltd" to do so. This same rule applies to company names for business partnerships as well, who are also allowed to trade using their own names or any other name of their choosing.
There are some types of company names you want to avoid:
The "same as" name – This type of company names are where the only difference between one company name from another is a certain punctuation, certain characters, spelling, style etc. The only scenario where the "same as" company names usage would be okay would be if your company is part of the same group as the company, or it is a limited liability partnership with the existing name, or you have written confirmation that the company or the LLP has no objection to you using the name for your own business when it is not affiliated with them.
The "too like" names – In this scenario, if your company name is too similar to another business, you would be required to change your name if someone complains and the Companies House agrees that the names are far too similar to be approved.
Offensive company names – This is an obvious choice if you want to avoid issues. Do not use company names that contain sensitive words or expressions. Names which may have a connection with the government or local authority should also be avoided unless you already have their permission to go ahead with that name.
The best way to choose company names for your business? Brainstorm a list of names, narrow it down, find the best fit, run a quick search to ensure its not in use and you will have the perfect company name for your business before you know it. If you require any help in registering your company, please contact us to know more.