7 Key Accounting Skills Every Accountant Should Possess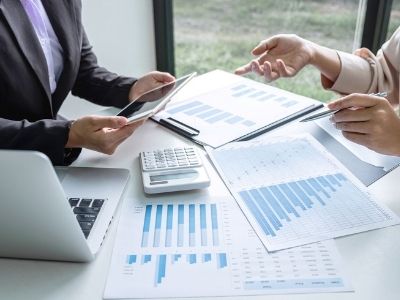 Accountants analyze and prepare financial reports for the company and stakeholders. They play an important role in assessing company position and performance. And this role entails precision, analytical skills, and strong ethics.
This article outlines key accounting skills every accountant should possess. This is to help you become good accountants. Further, this is also to help companies in their search for company accountants.
Accounting is not just about completing tax forms, balance statements, and other financial documents. Because of the recurring nature of the accounting process, one would think anyone can do the job. However, this job, more importantly, requires soft skills to help assist in decisions and strategy.
These soft skills are the basic professional skills that help improve the process of achieving specific goals. These skills can help improve workplace communication and lead a team. These are the set of skills that automation cannot replace.
1. Innovation
The accounting job will always be indispensable. Even with automation, robotics, and artificial intelligence booming to take over manual and recurring business activities, the accounting will remain to be significantly a human's job. This is because humans are innovative.
Innovation is one of the vital accounting skills. No strategies and projects can kick off without tight control and solid methods applied on numbers. As the business world evolves, so do the accounting requirements that go with it. The new era needs accountants who know how to move forward with new ideas and methods.
2. Commercial Awareness
Commercial awareness is the consciousness of how and where the business works in the market. Accountants need not only be good at understanding what the financial statements say; they need to be able to think of how information from these will affect the business as a commercial activity.
Accountants are in charge of interpreting the data into useful information. To help the business prosper, the accountant must be aware of how economic, social, and political changes affect the business.
3. Initiative
The accounting process is a recurring job. However, unique circumstances will arise, and the accountant must have the initiative to know what to do next. A good accountant should be able to prove that he can think critically about crucial moments.
Moreover, the initiative does not come only at special events. It could also apply to normal workdays. You must be able to work on your own and be trusted with the responsibilities given. This skill is very important if you plan to become a freelance accountant in the future.
4. Integrity
The industry of accountancy and finance is a field of integrity. The accountant deals with company money and resources records, so one should handle it with honesty and competence. Further, the job's main goal is to produce and analyze relevant information to help the business. How will the company prosper if the one assigned to it has ill intentions?
Many financial scandals have been revealed for the past decades, and the most common culprit is fraudulent financial statements. The records do not show what is happening, and that resulted in bad decisions and large losses. The industry will need accountants with integrity to stay strong in their morals and principles.
5. Flexibility
The boom of information and communication technologies is starting to change the daily work patterns of accountants. Improvements in technology have impacted audit processes and systems, financial reporting, and the automation of accounting information. These constant changes have led to several employees being laid off because of job redundancies. Modern accountants need to be very flexible to keep up with these modern changes.
6. Enthusiasm
As with any job, enthusiasm will always be a part of what employers will look for. They will want a person who will prosper in this line of work. Having an enthusiastic person on the team will bring positive energy to them. Further, an accountant knowing that what he does is essential and crucial is vital in ensuring the job is done right.
7. Resilience
Lastly, one of the key accounting skills is resilience. Accounting does not require that much knowledge to do. However, there will be loads of details to work on work. If you are an entry accountant, you will have to handle many laborious tasks. And if you want to work your way up, you have to be resilient and keep on your goal. You need to be able to endure the tasks and trust your skillset to reach higher.
Professional and Experienced Accountants in Malaysia
The key accounting skills enumerated above are the general skills accountants must possess to thrive in the industry. These skills are frequently inherent in some people. However, these can also be learned through training and experience.
Are you a business owner looking for professional and experienced accounting experts in Malaysia? 3E Accounting Malaysia has expert teams that can help you with your financial service needs. Contact our accounting experts now to know more about our services.