This post is also available in:

Melayu (Malay)
Understand the Jurisdictions Setup Requirement Before Proceed Your Register Company in Italy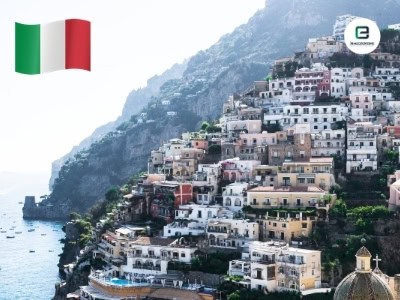 Italy is a beautiful place to tour around with its rich architecture and culture. However, Italy is more than just a tourist destination. It's also very economically stable where many business-minded individuals can flourish.
Are you planning to register a company in Italy? This article outlines how foreigners can set up a business in Italy. This is to help you set up your dream business in your dream place. We will help you get started in starting a business in Italy.
Why Register a Company in Italy?
Italy is a very famous place. As such, the place itself provides business owners access to a vast and diverse market. If you set up a business in Italy, you can gain access to half a billion consumers in the European Union alone. Additionally, if you open a business that would cater to both the local and international tastes, Italy will give you a solid market.
Furthermore, to register a company in Italy is relatively easy. It will only take a few days if your documents are in order. This is one of the perks of starting a business in Italy. There is nothing more convenient than smooth processing of business.
Lastly, Italy has very good incentives for small businesses. If you plan to open a small company in Italy with a maximum of 50 staff, the Italian government provides companies with very good support. With all these very ideal opportunities, Italy is a very tempting place to be a business owner.
What Businesses Are In-demand in Italy?
Italy is a hub for many different business opportunities. It's a very stable economy, in addition to its popularity to tourists, gives you great ideas on which business will boom in the country.
Italy is known to be the largest producer of the finest wines globally. You can ride this tide and open up a beverage distribution business. What else, you can easily partner with small-scale vineyards or wine-producers to supply your products. You will be the channel to transfer the products from the source to the market.
Further, since Italy is a top destination for tourists, you can take advantage of this and start a party rental business. This will be a hit for locals and tourists who wish to enjoy a festive celebration in one of the world's most beautiful places.
Moreover, you can also register a house flipping business. House flipping is purchasing a property and upgrading its facilities to sell at a higher rate. This is an in-demand business in Italy as more people are looking to settle in the country.
Starting a Business in Italy as a Foreigner
Ideally, a foreigner can open a business in Italy if his origin country has trade agreements with Italy. Simply said, if an Italian citizen can open a business in Malaysia, then a Malaysian can also open a business in Italy. With the Association of Southeast Asian Nation's (ASEAN) bilateral free trade agreement with the EU, Malaysians can set up a business in Italy.
Further, one of the very important things to remember is that if the business owner plans to stay for long in Italy, he should also get a permit. A business owner can get a permit to stay for 90 consecutive days in Italy on the grounds of setting up a company. However, if the business owner plans to stay in Italy for good to manage the business, he must have a long-term permit to stay in the country.
To do this, the foreign business owner must go to the Italian consulate of his origin country and apply for a full visa, most preferably a self-employment visa. Business owners should be warned that although registering a company in Italy is fairly easy, getting a long-stay permit can take you months.
Moreover, in registering a company in Italy, a business owner has a wide variety of legal forms to establish his business. Thanks to the many reforms made, the procedures to register a company in Italy is simplified. Business owners now have several options on how they can conduct a business in the country. He may conduct a business as an individual or as a limited liability company.
Company Formation in Italy
Do you need professional assistance in setting up a business abroad? Do you worry about all the legalities and considerations at stake? Worry no more. 3E Accounting is here to assist you in all your company formation plans.
3E Accounting Malaysia will provide you with an expert perspective and consult on dealing with the hard work of opening up a business. Contact us today to learn more about how our team of professionals can assist you.