Malaysia Yang Di-Pertuan Besar (YDPB) Holiday
The Yang Di-Pertuan Besar (YDPB) Negeri Sembilan's birthday is officially a public holiday here in Malaysia. The YDPB's birthday is celebrated on 14 January and applies only to Negeri Sembilan, one of the 13 states here in Malaysia.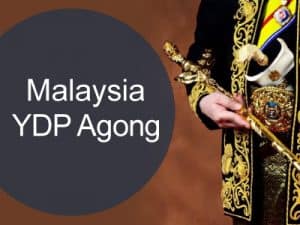 What is Yang Di-Pertuan Besar (YDPB) Birthday All About in Malaysia?
Negeri Sembilan is unique from all the other states in Malaysia. While the others have a hereditary monarch whom they refer to as a "Sultan", Negeri Sembilan's version of that is a Yang Di-Pertuan Besar, commonly referred to as a YDPB.
The only difference between a Sultan and a YDPB is the way the ruler is selected. YDPB's are not hereditary like the Sultan's arrangement. Instead, they are selected by a council who chooses a new YDPB when the reigning one passes away. There are a set of guidelines in place for the selection of the new YDPB.
Only Negeri Sembilan celebrates the YDPB's birthday as an official public holiday.
How Do They Celebrate It?
As with every other public holiday in Malaysia, 14 January is an official holiday because it is the YDPB's birthday. However, since it only affects the state of Negeri Sembilan, only offices, shops and schools in Negeri Sembilan are going to be in celebration of the holiday. The other remaining states in Malaysia will carry on working like normal, including Malaysia's capital state Kuala Lumpur.
Negeri Sembilan is located close to Kuala Lumpur. As such, many of its residents often commute daily and work in the capital city. This means that they will still be expected to work if their jobs are based outside Negeri Sembilan since the public holiday for the YDPB's birthday applies only to this state.
What to Do During the Yang Di-Pertuan Besar (YDPB) Birthday in Malaysia
Apart from offices, shops and schools which are also on holidays off during YDPB's birthday, there's still plenty to do if you feel like going out and celebrating the day off with family and friends. Major shopping malls in Negeri Sembilan will continue to remain open, and some shops might even still be operating if you're lucky.
Port Dickson, one of Negeri Sembilan's more famous points of interest, is always open to the public. A great place to picnic with your loved ones. It is also a good place to enjoy a swim in the ocean if the weather is good. For the more adventurous, outdoor types, Broga Hill in Semenyih offers a great hiking experience on your day off.
Alternatively, you could even take this opportunity to head on over to Kuala Lumpur. Also, a great time to enjoy the day out not having to mingle with the weekend crowd.