Malaysia Awal Ramadan Day Holiday
Awal Ramadan is acknowledged as a national public holiday in Malaysia. Commonly referred to as Maal Hijrah, this public holiday is celebrated at the start of the Islamic New Year.
| Date | Day | Public Holiday |
| --- | --- | --- |
| 24 Apr | Friday | Awal Ramadan Day 2020 |
| 13 Apr | Tuesday | Awal Ramadan Day 2021 |
| 3 Apr | Sunday | Awal Ramadan Day 2022 |
| 23 Mar | Thursday | Awal Ramadan Day 2023 |
| 11 Mar | Monday | Awal Ramadan Day 2024 |
| 1 Mar | Saturday | Awal Ramadan Day 2025 |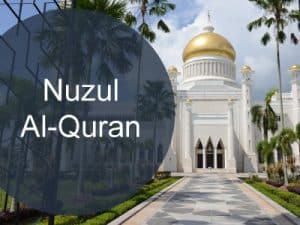 What is Awal Ramadan All About in Malaysia?
In the Islamic year, the first month corresponds with Prophet Mohammad's migration from Meccan to Medina. The Prophet's migration took place in 622AD, and hence it is seen as a time for change and self-evaluation.
Awal Ramadan is considered the most sacred of all months for the Muslims, besides the month of Ramadan, that is. Muharram, taken from the root word haram which translates to "sinful" in English. This is a time when Muslims are not allowed to partake in activities deemed sinful. Activities like fighting, for example, are forbidden, and Awal Ramadan is observed as a time of peace and mourning.
How Do They Celebrate it?
The Sunni Muslims in Malaysia observe Awal Ramadan as a day of celebration and fasting. Whereas Shia Muslims elsewhere in other corners of the globe mark the occasion as a day of mourning. Some Shia Muslims choose to commemorate Hussein ibn Ali's martyrdom by flogging themselves. However, that doesn't happen in Malaysia.
Muslims begin fasting on the 10th day of Awal Muharram. Fasting begins from sunrise to sunset. When it's time to break their fast, families gather and share among them cooked sweet rice (Bubur Asyura). To welcome the new year, Muslims make their way to the mosque for prayers during this time. As such, special sermons and prayers can be seen carried out at the mosque and public halls. Areas surrounding the mosque can expect to be packed towards the evening and night time.
What to Do During Awal Ramadan in Malaysia?
Since it's a public holiday, you can expect that most offices and all schools are going to be closed to mark the celebration. Most Muslims in Malaysia would choose to celebrate the occasion privately among family. As for the rest of the locals, it is treated like any other public holiday in Malaysia.
Locals take advantage of the day off by catching up on all the tasks they otherwise might not have time to do when they're working. If the public holiday happens to fall on a Friday, the long weekend is welcomed with eagerness. Many families choose to take small trips to spend time together. As is the norm in Malaysia, shopping centres are always open. However, expect more crowd than usual since most people are going to out and about when they're not in the office.