This page is also available in:

Melayu (Malay)
Everything You Need to Know on How to Set Up a Retail Outlet Business in Malaysia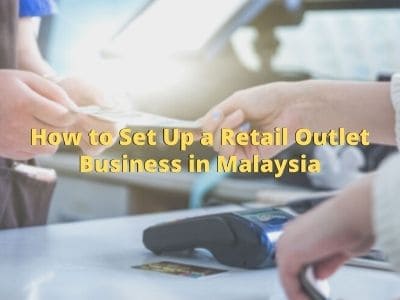 A country filled with cultures and background, with more than 31 million people calling it home, Malaysia is truly a diverse, multiracial hotpot. Being a vast marketplace to both locals and tourists, a comprehensive retail outlet is needed to accommodate the many needs of the people in Malaysia. Here's a guide on how to set up a retail outlet business in Malaysia that you can learn from.
Setting Up Your Own Retail Outlet Business in Malaysia
Start by kickstarting your holistic, full-on business plan. No detail is too big or small. Ask yourself these questions:
What will you be selling?
Where will you source it from?
Who is your niche audience?
How will you finance it?
This should give you a rough idea to filter on what products you will be selling, to whom you will sell it to and how will you obtain it. The first step to begin any company is to map the business strategy.
Why is Business Strategy Important?
Making a business plan beforehand is crucial. Be precise and add as many information as you go. Your plan will give you clarity on what you want and what you do not want in your business. Think of it this way, your business is a building, and your business plan is the blueprint. With this blueprint, you will begin to build your foundation, which is our next step in setting up a retail outlet, getting legal advice.
1. Get legal advice
Avoid getting slammed with a hefty fine and protect yourself with a strong legal representation. When consulting a lawyer, he or she will be responsible for informing you regarding the necessary legal steps to take and the consequences involved when start your retail business. Not only that, but a legal team will also help you brave the pile of paperwork seamlessly. This will also help to save time and energy, as you do not have to find, develop or draft the documents yourself.
2. Pick a name
Catchy, memorable and easy to pronounce. When you brainstorm to pick a name for your business, keep in mind that the shorter it is, the better. Also, be careful not to pick a name that has been trademarked accidentally. Fortunately, your legal representation (read the first tip) will help you avoid that.
3. Identify your Audience
Correctly indicating your fellow audience is essential not only to sell your products but also to ensure a firm two-way relationship between you and your prospective clients. When you reach this stage, be sure to study the demographics of the people in Malaysia, their background and economic status, age-range and so on. This will help you to set reasonable pricing accordingly and be within your audience's reach.
4. Branding
When you promote yourself to your audience, make sure to have a strong marketing plan to back it up. Branding is probably one, if not the most crucial aspects that will help you to increase customer recognition and enhance reachability. Not only that but branding also makes your product and company to stand out from the rest and gives it a competitive edge. Your brand will showcase what you have to offer, and why should the audience give you a chance. Make no mistake in overlooking branding. Create, define and exponentiate your brand.
5. Start-Up Cost
Be aware of the start-up costs and the possible hidden costs that may appear in your business. To make it easy, list down all the expenditure, like below:
Location and rent
Utility bill
Insurance
Inventory
Machinery and furniture
Employee costs and pay
Technology
Marketing
Not to forget, decide on the type of shop that you will open. Is it brick and mortar, a pop-up shop or on an online platform such as e-commerce? Weigh the negatives and positives, then make an informed decision.
There You Have It!
Setting up a retail outlet business in Malaysia, if done right will bear you great results. However, be sure to conduct thorough research on your business before putting it in action. We hope this article gave you an insight and a summary of what to expect and how to set up a retail outlet business in Malaysia.