Singapore Brand Award: Best Home-Grown Global Accounting Network
3E Accounting International Network is honoured to be awarded the Best Home-grown Global Accounting Network by the Singapore Brand on 2 March 2017. The award was actually a recognition that 3E Accounting can deliver nothing but excellent achievements as the first and largest Singapore-based global accounting network.
Singapore Brand's write-up on 3E Accounting Recognised as Best Home-grown Global Accounting Network
3E Accounting Malaysia is proud to be a member of the international network, an international network that has expanded to 34 countries in just 13 months. 3E Accounting believes that this is the international platform that helps to deliver international expertise to the doorsteps of customers and it helps the member companies to get a better worldwide presence. Knowing the importance of business networking especially when it goes global, 3E Accounting Malaysia manages to leverage the added advantages of such networking to develop more business opportunities, contacts, referrals, and introductions.
Furthermore, we at 3E Accounting Malaysia understands that a successful business network of contacts is both a route to market and a marketing method. Business networking offers a way to reach decision-makers which might otherwise be very difficult to engage with using conventional advertising methods. As a result, we have helped local companies in Malaysia to reach out and expand their business profile globally through the international network. Also, we have created more opportunities for foreign investors to venture into the Malaysia's marketplace through the reputable networking.
One of the key factors of the success is that 3E Accounting doesn't simply accept new member based on the membership fees or just to expand their network. To them, it's crucial that their networks of referral sources are carefully selected. 3E Accounting International Network manages to maintain the high quality of networking as they recognize the best market player in each country and the exclusiveness ensures the best service in the long run.
A good network is created, and networking succeeds by the application of hard work and professionalism. 3E Accounting Malaysia is honoured to be one of the members of such successful network.
Singapore Brand, 2017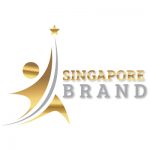 Singapore Brand was created to promote business brands in Singapore by sharing success stories of Singapore homegrown brand and follow their journey to success. They help all local brands promote themselves and stand out in the local and international stage.